PKA invests 100 million in innovative green battery company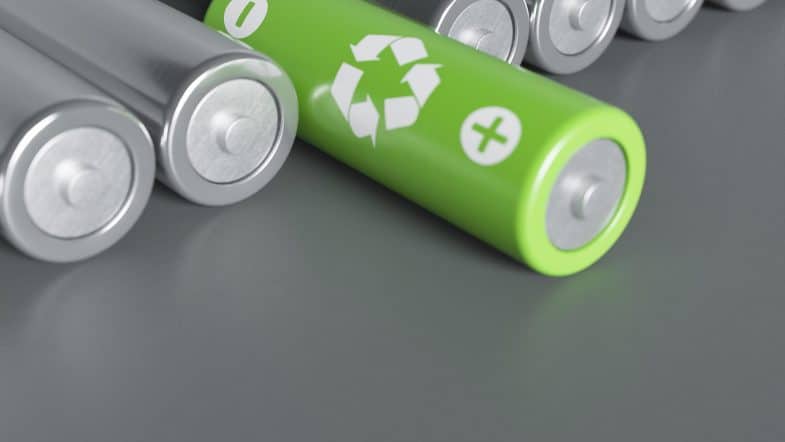 25 August 2021
The pension fund for, among others, nurses, social educators, physiotherapists and pharmaconomists invests in the Norwegian entrepreneurial company Morrow, which works to develop the world's most efficient and sustainable batteries for cars.
With the Danish pension fund and a number of experienced Norwegian investors behind it, Morrow will, among other things, build an innovation center in the Norwegian city of Grimstad and a Giga Factory in the nearby city of Arendal. The factory will supply batteries for more than 700,000 electric cars annually and employ more than 2,500 employees.
Among other things, Morrow works with large industrial companies such as Haldor Topsøe, ABB, Siemens and Elkem on the development of the green batteries.
PKA's Investment Director Michael Nellemann Pedersen is pleased to add an innovative growth company like Morrow to PKA's portfolio of green investments.
"We already have a large portfolio of direct investments in green energy production, but we want to increase our investments in innovative companies that contribute to the green transition with new technology. Morrow is a company with a clear plan for the development and production of the battery technology of the future together with a number of very strong partners. We believe that Morrow can meet its ambitious goals and thus give the members of PKA a good return on our investment while PKA makes a significant contribution to the green transition, "says Michael Nellemann Pedersen and adds:
"A significant part of the world's C02 emissions come from petrol and diesel vehicles. Among other things, we must have converted our car parks if we are to achieve a green conversion. "Several policy decisions have already been taken that will significantly increase the demand for batteries, including the European Commission's proposal to ban the sale of petrol and diesel cars from 2035. Morrow has the potential to become a key player in that market."
At Morrow, CEO Terje Andersen appreciates having the Danish pension fund in the ownership circle, which also includes Norwegian investors such as NOAH AS and Agder Energi Ventures.
Source: PKA