T. Rowe Price To Acquire Oak Hill Advisors, Accelerating Expansion Into Alternative Investment Markets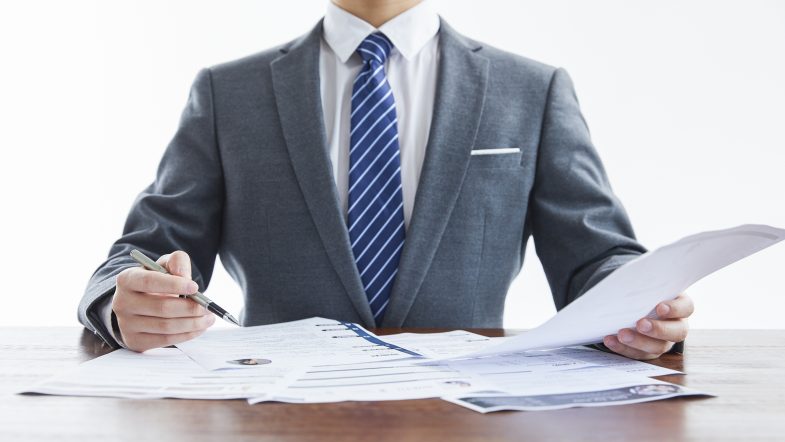 29 October 2021
Under the terms of the transaction, T. Rowe Price will acquire 100% of the equity of OHA and certain other entities that have common ownership for a purchase price of up to approximately $4.2 billion, with $3.3 billion payable at closing, approximately 74% in cash and 26% in T. Rowe Price common stock, and up to an additional $900 million in cash upon the achievement of certain business milestones beginning in 2025. The purchase price includes the retirement of OHA debt outstanding at closing. Excluding amortization of intangibles and the expense impact of the earnout, the transaction is expected to be accretive to T. Rowe Price diluted earnings per share by a low-to-mid single digit percentage in 2022.
OHA, a leading alternative credit manager, will become T. Rowe Price's private markets platform, accelerating T. Rowe Price's expansion into alternative investment markets and complementing T. Rowe Price's existing global platform and ongoing strategic investments in its core investments and distribution capabilities. Alternative credit strategies continue to be in demand from institutional and retail investors across the globe seeking attractive yields and risk-adjusted returns.
With $53 billion of capital under management as of July 31, 2021, across its private, distressed, special situations, liquid, structured credit, and real asset strategies and more than 300 employees in its global offices, OHA has generated attractive risk-adjusted returns over its more than 30-year history. OHA's performance, its global institutional client base, and the positive industry backdrop have positioned it to raise $19.4 billion of capital since January 2020.
Scale is increasingly important as a competitive advantage in sourcing financing opportunities and driving differentiated returns across alternative credit markets. T. Rowe Price's full range of equity, fixed income, and multi-asset solutions, along with its global footprint, is anticipated to facilitate these benefits of scale, offering greater opportunities for investors, borrowers, and financial sponsors. Given the limited overlap in investment strategies and client bases, the two firms expect to leverage complementary distribution opportunities. In addition, they plan to co-develop new products and strategies for T. Rowe Price's wealth and retail channels, including its broker-dealer, bank, RIA, and platform businesses. T. Rowe Price has agreed to commit $500 million for co-investment and seed capital alongside OHA management and investors. Over time, both firms intend to explore opportunities to expand into other alternative asset categories.
Bill Stromberg, chair of T. Rowe Price's Board of Directors and chief executive officer, stated, "While we are committed to our long-term strategy to grow our business organically, we have also taken a deliberate and thoughtful approach to considering adding new capabilities through acquisitions that advance our business strategy. OHA meets the high bar we have set for inorganic opportunities, and their proven private credit expertise will help us meet our clients' demand for alternative credit."
Rob Sharps, T. Rowe Price president, head of Investments, and group chief investment officer, added, "OHA and T. Rowe Price share organizational cultures that focus on long-term investment excellence and delivering value for clients and that are grounded in collaboration, trust, and integrity. As we bring together complementary capabilities and distribution, we can capitalize on growth opportunities for new product development that add value for our clients and stockholders. We share a vision with OHA's seasoned management team to build a broader business in private markets by combining their specialty in alternative credit with our global scale."
Glenn August, founder and chief executive officer of OHA, stated, "Joining with T. Rowe Price will better position us to meet the evolving investment needs of clients, as well as the financing needs of companies and financial sponsors, while maintaining our record of measured and thoughtful growth. T. Rowe Price and OHA share a consistent approach, focusing on investment excellence, integrity, collaborative culture, and client partnership, that will help us build a stronger combined organization. I am grateful for the hard work and commitment of our team members and looking forward to the opportunities ahead."
While seeking to leverage the combined strengths of the two businesses, OHA will operate as a standalone business within T. Rowe Price; have autonomy over its investment process; and maintain its team, culture, and investment approach. August will continue in his current role and is expected to join T. Rowe Price's Board of Directors and Management Committee following closing. Alongside August, all members of OHA's partner management team will sign long-term agreements and continue to lead the business in their current roles.
The transaction has been unanimously approved by the T. Rowe Price Board of Directors and the partners of OHA and is expected to close late in the fourth quarter of 2021, subject to the satisfaction of customary closing conditions, including the receipt of regulatory clearances and approvals and client consents.
Source: T. Rowe Price