Three of Denmark's largest pension funds join forces to send billions in the direction of sustainable energy and infrastructure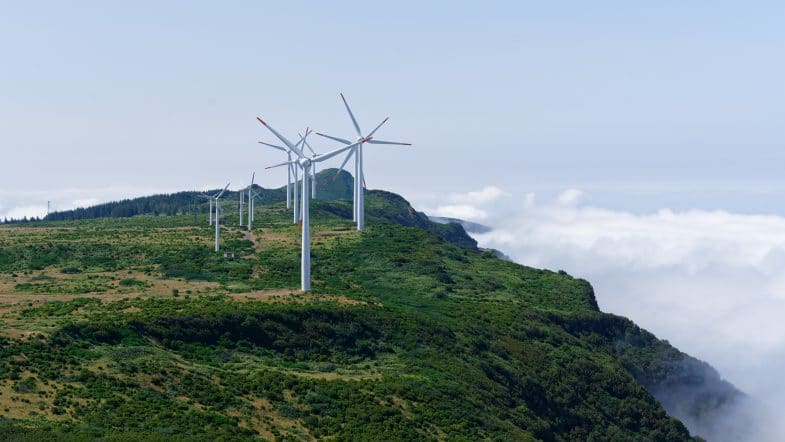 7 October 2021
Three of Denmark's largest pension funds are joining forces to send billions in the direction of sustainable energy and infrastructure. AkademikerPension joins as an investor in PKA and PenSam's investment collaboration AIP Management.
AkademikerPension invests 2.5 billion in AIP's latest fund, AIP Infrastructure II. In total, the fund will have DKK 30 billion at its disposal, which will primarily be invested in long-term and climate-friendly projects. It is, for example, solar cell and wind farms as well as projects within infrastructure that contribute positively to the development of society.
"This is exactly the type of collaboration we want. We expect a good return, and by joining forces with skilled partners, we reduce costs. At the same time, it will be responsible and climate-friendly investments. So our motto that return and responsibility must go hand in hand, completely rhymes with this collaboration ", says CEO of AkademikerPension, Jens Munch Holst.
The investment of 2.5 billion kroner is only the beginning. Jens Munch Holst expects the investment from AkademikerPension to come close to at least DKK 10 billion by 2030.
AIP was established by PKA in 2012 to manage the pension fund's unlisted investments in e.g. infrastructure. In 2018, PenSam became part of the collaboration, and today the Norwegian financial heavyweight Storebrand is also part of the investor and owner circle.
Existing investors are looking forward to having AkademikerPension on board as an investor in the new fund.
"As the original founder of AIP, we are pleased to be able to welcome another ambitious investor into the circle, with whom we share clear values ​​and ambitions. Together, we will be even stronger when we – with the help of the skilled team in AIP – must find and select the most attractive infrastructure investments for the benefit of both our members' savings, the climate and society ", says CEO of PKA Jon Johnsen.
"By welcoming a new large investor who shares our mission to restructure the portfolio in a greener and more future-proof direction, we will be able to increase our joint impact investments even more and at the same time strengthen our opportunities to push the basic cost of entering into wise collaborations like this for the benefit of all our members ", says Torsten Fels, CEO of PenSam.
To date, AIP has invested more than DKK 30 billion. DKK in 20 different assets, including six European offshore wind farms, three onshore wind farms in Sweden and the USA, respectively, and four large solar parks in California and Texas. The existing investments provide green electricity for the equivalent of 2.2 million households' consumption and save more than three million tonnes of CO2 per year.
AkademikerPension will be part of AIP's latest fund, AIP Infrastructure II, which will manage approximately DKK 30 billion, which will be invested over the next 3 years.
Source: PKA