abrdn Launches Sustainability Institute, Americas & Appoints Fionna Ross to Lead
17 August 2022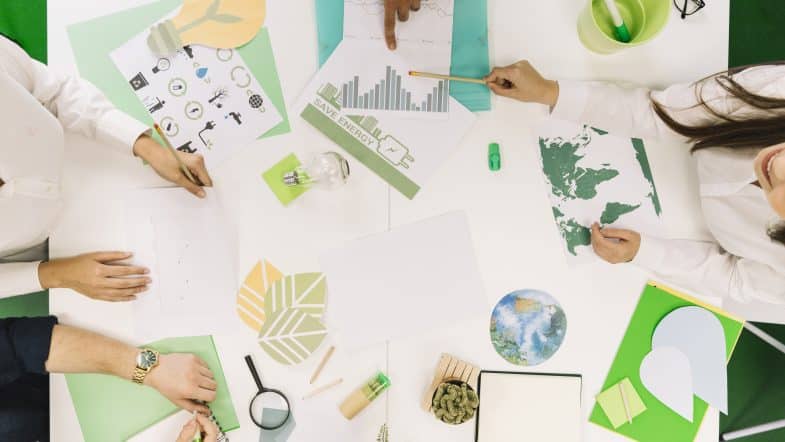 Today leading global asset manager abrdn is pleased to announce the launch of the abrdn Sustainability Institute, Americas and the appointment of Fionna Ross as Sustainability Investment Specialist & Head of the Sustainability Institute, Americas.
The new initiative will be modeled upon the successful buildout of a similar institute in the Asia Pacific region in 2021, and is the latest step in an expansive evolution undertaken earlier this year for abrdn's broader Sustainability leadership. The institute model is designed to develop sustainable investment solutions for clients, and in the Americas it will drive efforts to deliver new products and offerings across asset classes; align and apply consistent standards, methodology and reporting; and leverage abrdn's global perspective in influencing issues that affect the firm's clients and engagement with invested companies.
Ross will lead the new Institute after 14 years at abrdn, much of which has been spent developing abrdn's ESG frameworks and approach to engagement for the Americas. In addition, Ross champions sustainability within abrdn by co-leading the firm's existing Americas ESG network, including coordination for abrdn's corporate practices in the region, and she is an active member of the CFA Philadelphia Chapter's Sustainable Investing Thought Leadership Group.
Having most recently served as Senior ESG Analyst for abrdn's US equities franchise, Ross's new role is positioned within the Sustainability Group's Investment Specialists team headed by Danielle Welsh-Rose, and she will also report to Ralph Bassett, abrdn Head of Investments, Americas. A Scotland native, she is a graduate of the University of St Andrews and Royal Holloway University of London, receiving degrees in Geography and Quaternary Science respectively, which inform her view into urgent climate matters and biodiversity.
"We are proud to bring our institute model to the Americas, and Fionna's appointment is a testament to abrdn's Sustainability heritage. She has built years-long relationships and reputation among our colleagues, clients and external stakeholders," says Amanda Young, Chief Sustainability Officer, Investments. "Her expertise and unique perspective of the US market make her a natural choice to lead this important launch."
Adds Ralph Bassett, Head of Investments, Americas at abrdn: "Sustainability continues to gain mindshare among American investors, regulators and in the public discourse, and the imperative for today's launch could not be higher. The formation of the Institute and appointment of Fionna signals our commitment to strive for best-in-class thought leadership as well as capabilities in the Americas to help our clients navigate an increasingly complex landscape with authenticity and transparency. Our Institute will achieve these goals under Fionna's guidance, leveraging her tremendous experience and technical knowledge of the issues."
"At abrdn we are proud to have developed a strong reputation for active engagement with invested companies and entities, and a well-articulated vision for integrating sustainability principles through our proxy voting and governance policies, fund construction, and commitments as a company," says Ross. "With a strong foundation in place, we hope that our Sustainability Institute, Americas will further catalyze and inform these efforts so that we may further deliver sustainable solutions for clients, and take a frontline role in shaping this critical area for asset managers in the region."
Source: abrdn