Aviva Investors to invest up to £110 million in Connected Kerb to support nationwide delivery of EV charging infrastructure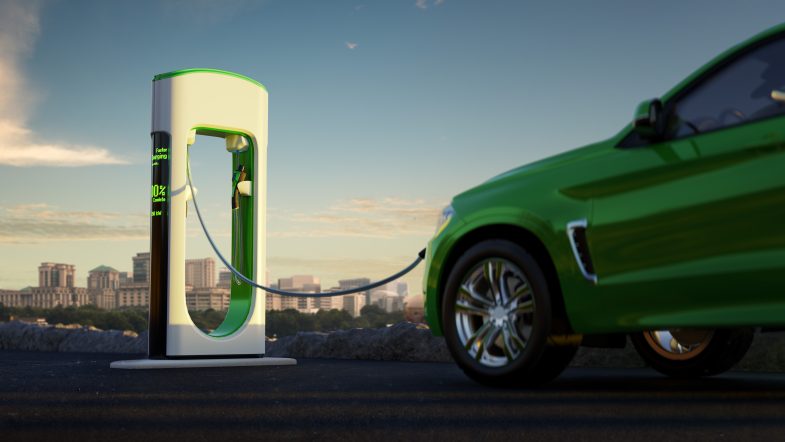 27 September 2022
Aviva Investors, the global asset management business of Aviva plc ('Aviva'), announces it has completed an investment which will see it invest up to £110 million in Connected Kerb, the electric vehicle ('EV') infrastructure specialist.
The investment, being made by the Real Assets business at Aviva Investors as part of its Climate Transition strategy, will support Connected Kerb's plans to deliver 190,000 on-street EV chargers by 2030, and corresponds to almost one-third of all funding committed by public policy initiatives to-date.
Alongside its equity investment, Aviva Investors has also appointed Connected Kerb to roll-out EV charging infrastructure across its portfolio of real estate assets, as it continues a programme of decarbonisation and commitment to reaching net zero across its entire Real Assets business by 2040. Connected Kerb will provide and install EV charging facilities at commercial real estate assets, helping Aviva Investors to transition office, retail, logistics and industrial sites towards carbon-neutrality and ensuring they remain relevant as part of the transition towards a low-carbon future.
Daniel McHugh, CIO, Real Assets, at Aviva Investors, said:
"This is a flagship deal for Aviva Investors, which spans both our infrastructure and real estate investment teams. With the UK estimated to need 400,000 public EV charging points by 2030 and approximately 2.5 million by 2050 to support the full EV transition, institutional investor capital can play a vital role in helping to deliver the level of investment required. It is an excellent example of the multi-asset approach we are able to adopt in our Climate Transition strategy to help deliver on the UK's long-term net zero ambitions, as well as the investment objectives of our clients."
Sean McLachlan, Senior Director, Infrastructure, at Aviva Investors, added:
"We are pleased to support Connected Kerb's ambitious rollout of EV charging infrastructure across the UK, a sector at the heart of the transition towards a low carbon future. The funding we are providing will help to speed up the provision of EV charging to homes and businesses alike, whilst increasing accessibility. We also look forward to working with a management team which has market leading experience in building and operating public infrastructure and integrated smart networks, alongside excellent ESG credentials."
Peter Howe, Founder and Chairman of Connected Kerb, said:
"This investment combines the proven long-term reliability of Connected Kerb's infrastructure with the financial resources and expertise of Aviva Investors to deploy charging, at scale, to all corners of the UK, giving individuals and businesses the confidence to make the switch to electric, and dramatically reduce carbon emissions and air pollution – it's truly game-changing."
Formed in 2017, Connected Kerb builds, owns, and operates electric vehicle charging infrastructure for residential, workplace, and long-stay parking across the UK, with a particular focus on long-term Local Authority procured contracts.
Source: Aviva