Dalriada Trustees names Chris Roberts as Managing Director and announces further senior leadership appointments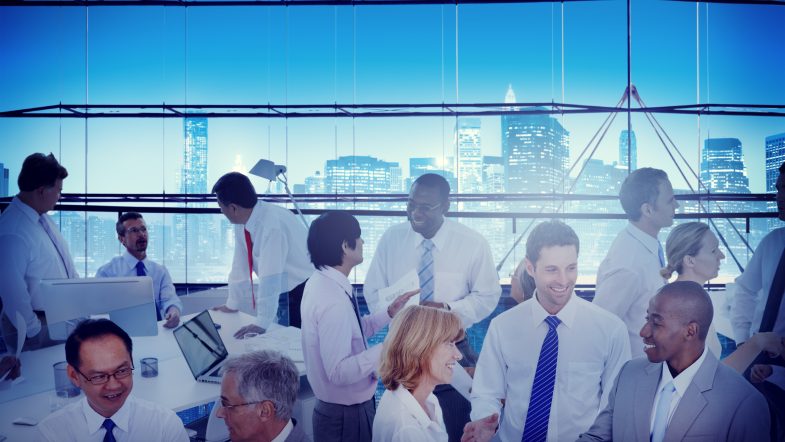 31 March 2023
Dalriada Trustees Limited (Dalriada), one of the UK's leading providers of independent professional trustee services to pension schemes, today announces the appointment of Chris Roberts as Managing Director.
Chris joined Dalriada as a professional trustee in September 2011 and helped to set up the firm's Manchester office in June 2015. He was appointed to the Board of Dalriada in October 2019 and as a professional trustee, he acts as the lead trustee representative or trustee chair on multiple trustee appointments across a range of schemes.
As Managing Director, Chris will assume overall responsibility for the Dalriada business, working with the wider Practice Boards in the development and execution of the Dalriada strategy.
Dalriada also announces today the appointment of six of the team as Practice Board Directors –
Sarah Ballantyne, Amanda Banister, Judith Fish, Jo Harris, Julie-Anne Jones and Charles Ward. As well as leading on some of our most complex and challenging trustee engagements, all six individuals have played and continue to play a key role in the strategic development and growth of the business. Their appointment as Practice Board directors recognises their roles within the senior leadership team and Dalriada's aspirations for the future development and growth of the business. The Practice Boards have responsibility for the development and delivery of strategic plans for the different parts of the Dalriada business.
Established in 2003, Dalriada has grown significantly in recent years. The company has also benefitted from the recent investment from private equity partner Synova into the wider 3173 group, which comprises Dalriada and sister companies Spence & Partners and Mantle Hosting. The new senior leadership appointments and changes to the board structure, combined with the new investment from Synova, will help position the business to explore further growth opportunities and drive the future development of the business.
Commenting on the news, Tom Lukic, Chair of Dalriada said: "We are thrilled to announce the appointment of Chris Roberts as our new Managing Director and the appointment of Sarah Ballantyne, Amanda Banister, Judith Fish, Jo Harris, Julie-Anne Jones and Charles Ward as Practice Board Directors. These appointments are a testament to their hard work and dedication, as well as their proven track records in delivering results that truly benefit our clients, our business and our people. With their diverse skillsets and extensive experience, they will further strengthen our senior leadership team as we continue on the next stage of our journey and growth strategy.
We are confident that under Chris's leadership, we will continue to deliver the quality service our clients expect of us, setting the bar for excellence in the professional trustee services space and meeting the evolving needs of our clients," Lukic adds.
Chris Roberts, Managing Director, commented: "Being named Managing Director of Dalriada, having grown up in the business, is a great honour. The Trustee market is evolving quickly and with the support of the strengthened senior team I am confident we are equipped to continue to deliver market leading trustee and governance services. At Dalriada, our approach has naturally always been collegiate and client-first – I look forward to working closely with the team to deliver the high standards of work we pride ourselves on and continue creating tangible benefits for our clients and the members to whom we are responsible."
Source: Dalriada Trustees