Hymans Robertson makes two new equity members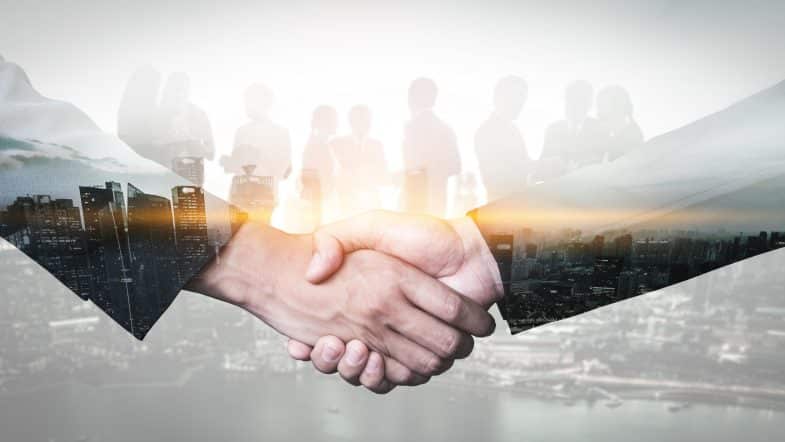 26 July 2022
Hymans Robertson LLP, the leading independent pensions and financial services consultancy has promoted – Michael Abramson and Emma McWilliam – to the role of equity member. This highlights Hymans Robertson's ongoing growth following its centenary anniversary in 2021. As the firm continues to evolve, both promotions support the commitment to, and demonstrate the sustainability of, the firm's successful Partnership structure.
Michael provides advice within the area of Risk Transfer, focussing on de-risking strategies for DB pension schemes and on the transfer of pension scheme risk to insurance companies. Michael joined Hymans Robertson in 2018 from Prudential, where he ran their bulk annuity business, prior to that he held senior roles in Legal & General's bulk annuity business. Currently, he advises a number of trustees and sponsors of the largest UK pension schemes on de-risking strategies and has led many of the largest buy-ins and buy-outs to date, from both the pension scheme and insurer perspective. Michael has played a key role in establishing Hymans Robertson as a market leader in the area of Risk Transfer.
Emma leads the firm's Insurance & Financial Services business and has been with Hymans Robertson since 2015. Emma previously worked at Miliman and internationally at EY across the US, Europe. She has significant expertise within the bulk markets and has worked closely with insurers providing financial reporting. She has advised on a full range of assignments including mergers and acquisitions, IFRS, Solvency II and risk and capital management. After serving for the past four years on Hymans Robertson's Board, Emma now serves on Abelica Global's Board, and the Court of the Worshipful Company of Actuaries. She is published Editor of Longevity Risk, published by RiskBooks, and was formerly Chair of the Board of the Investment and Life Assurance Group.
Commenting on the equity member promotions, John Dickson, Senior Partner at Hymans Robertson said:
"I'm thrilled to announce the news that Michael Abramson and Emma McWilliam have accepted our invitation to become equity members. Diversity and depth of expertise sit at the heart of Hymans Robertson. The appointments are excellent news for the firm as they both bring an additional injection of talent, energy and ability to the already outstanding member group. Michael and Emma have already each made a rich contribution to the markets they work in and the firm's success. The partnership structure at Hymans Robertson lies at the very heart of our identity and these appointments emphasise our confidence in, the long-term future of our firm."
Source: Hymans Robertson