LGIM and NTR raise €390 million in first close of Clean Power (Europe) Fund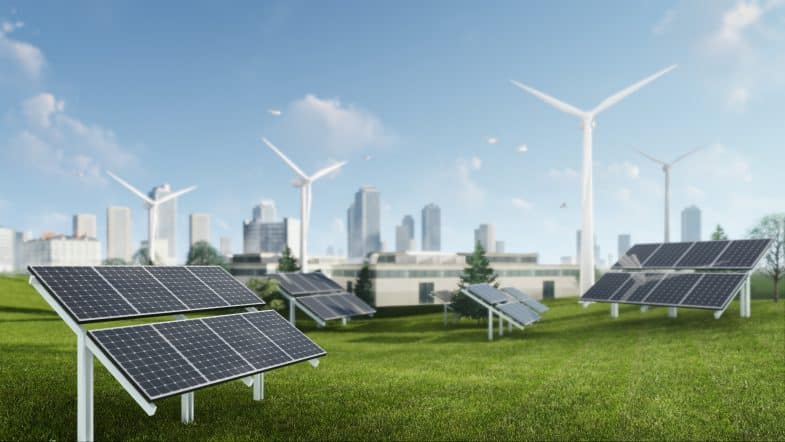 19 April 2023
Partnership between LGIM and NTR reaches milestone as institutional clients demand greater direct access to the European energy transition
Legal & General Investment Management ('LGIM'), the largest UK-based asset manager and NTR, a leading renewable energy specialist, have successfully raised €390 million in committed capital and co-investment opportunity in the first close of the L&G NTR Clean Power (Europe) Fund (the 'Fund').
The Luxembourg-based Fund invests in clean power infrastructure assets across wind, solar and energy storage, putting private capital to work to drive Europe's decarbonisation and energy security agenda. It is classified as an Article 9 fund under the European Union's Sustainable Finance Disclosure Regulation.
The Fund is designed for institutional investors with a focus on pension funds, insurers and endowments. At first close, the Fund has raised commitments from a range of sources, including from European asset management, Japanese institutional investors and theNatWest Group Retirement Savings Plan, which utilised LGIM's life company platform to gain exposure to the fund. This is in addition to €50 million of co-investment from Legal & General ('L&G').
In a drive to boost energy independence and reduce emissions, governments across Europe are looking to accelerate the rollout of clean energy generation technologies and energy efficiency investments – all of which require significant investment and asset creation. The Fund has already started to deploy capital in support of this programme, announcing its first asset acquisitions in January 2023 – three Spanish pre-operational solar projects from global renewable energy developer BayWa r.e.
L&G and NTR have worked together since 2015, when L&G became a cornerstone investor in NTR's first two funds. For the Clean Power (Europe) Fund, the trusted stewardship and institutional network of one of the world's largest investment managers is brought together with the nimble, specialist expertise of a leading clean energy asset manager.
As the asset manager, NTR sources the pipeline of assets for the Fund to invest in, as well as applying its construction and asset management expertise across the life cycle of clean energy infrastructure. As fund manager, LGIM provides the scale of its distribution, stewardship and investment capabilities to facilitate the vital role that institutional finance is playing in funding clean power generation.
Source: Legal & General