LGIM joins forces with National Trust to launch fossil fuels exclusions strategy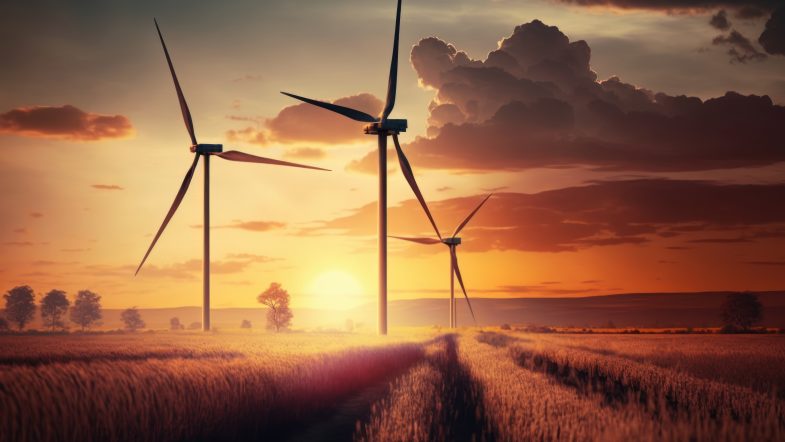 28 July 2023
LGIM publishes on its website:
LGIM has collaborated with The National Trust to provide an innovative solution to help charities institutions and investors meet fossil fuel divestment commitments
Legal & General Investment Management (LGIM) today announces the launch of the Legal & General Future World ESG Developed Fossil Fuel Exclusions Index Fund ('the Fund'), developed in collaboration with The National Trust, the largest conservation charity in Europe.
The Fund – designed to help investors meet their ex-fossil fuel commitments – will launch with significant initial seed funding. The Fund will be open to UK investors including charities and endowments, platforms and wealth managers.
The launch responds to growing demand for ex-fossil fuel solutions, with over 1,500 public commitments to fossil fuel divestment from institutions in 2021, globally. The strategy aims to provide an efficient, low-cost solution to enable investors to seek to reduce their exposure to fossil fuel companies and those particularly with high carbon emissions and reserves, facilitating the transition towards net zero whilst targeting long-term, sustainable returns.
The Legal & General Future World ESG Developed Fossil Fuel Exclusions Index Fund seeks to offer investors UK and global equities exposure while incorporating environmental, social and governance (ESG) tilts to LGIM-designed indices. The tilting mechanism aims to reduce exposure to companies associated with poor ESG practices and provides greater exposure to those that are better positioned from an ESG perspective. This approach combines LGIM's positive engagement with an explicit fossil fuel exclusion for investors where fossil fuels are a red line.
The LGIM-designed ESG indices require companies to meet certain minimum global criteria to be included within index construction. The Fund adopts a strict exclusion policy relating to direct investments that are deemed incompatible with ESG criteria for this strategy. In practice, it seeks to exclude any companies with a carbon reserve intensity above 0%, which includes fossil fuel companies in the energy, mining and utilities sectors.
The Fund also incorporates LGIM's Climate Impact Pledge, focused on speeding up the progress companies are making in addressing climate change and transitioning to a low-carbon economy. In 2022, LGIM identified over 5000 companies in 20 climate-critical sectors and ranked them against criteria such as their commitment to the net zero transition, board composition, strategy and transparency.
Mark Johnson, Head of Institutional Clients at LGIM:
"We believe the transition away from fossil fuels towards a low-carbon economy is a key priority for investors. We are seeing demand from charities and universities to divest from fossil fuels, as they respond to expectations from increasingly sustainability conscious donors and students. This partnership reaffirms LGIM's purpose to use our scale and expertise across indexing and investment stewardship to provide innovative, cost-effective portfolio solutions for charities and institutions. We are dedicated to helping enable charities and institutions generate financial returns, whilst investing in line with their respective missions."
Dabinder Hutchinson, Director of Finance at the National Trust: "As Europe's largest conservation charity, the National Trust exists to protect nature, beauty and history for everyone, forever. Our environmental values are important in everything we do, including managing our investment portfolio – something that is crucial to ensuring we are able to generate vital funds to fulfil our charitable purpose. We are delighted that we have been able to collaborate with LGIM to co-create this new strategy with our required fossil fuel exclusions, and LGIM's wider engagement programme with companies, to enable the development of more climate friendly investment portfolios to support the climate transition and our race against climate change."
Source: LGIM