New chapter for Isio Scotland as Donald Fleming retires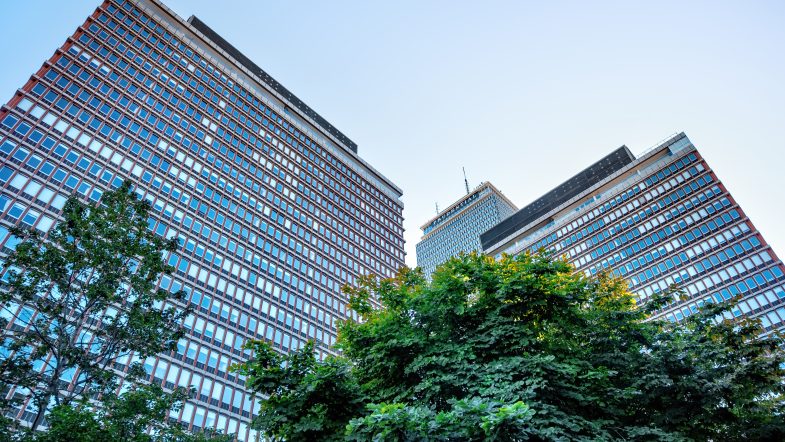 11 September 2023
Donald set up KPMG's Scottish pensions practice in 2008 and has driven its growth
KPMG's UK pensions practice span out as Isio in 2020, with Donald critical to its success
Isio is now one of the fast-growing pensions consultancy in Scotland, with a team of over 80 following the recent acquisition of Deloitte's reward and benefits business
Its growth trajectory continues with 3 senior hires, now under the leadership of Julie Gray
8th September 2023: Donald Fleming, partner at Isio, has announced his retirement after over 15 years at the helm of the firm's Scottish business. Donald established what was then KPMG's pensions business in Scotland in 2008 after joining from PwC and has been instrumental to its success.
Donald launched KPMG's Scottish pensions practice following a significant strengthening of the Pension Regulator's powers in 2005, which enhanced protection for pension scheme members should the sponsoring company become insolvent. This led to additional responsibilities and costs for employers and a demand for independent advice to navigate the new landscape, forming the backdrop for Donald to set up the business in 2008.
Within four years of Donald establishing the team in Glasgow, KPMG had more than 10 employees and over 70 corporate clients. In 2011, Donald diversified the business by hiring David O'Hara, now a partner at Isio, and expanded into investment work, advising companies and pension scheme trustees on investment strategy.
By 2019, Donald had diversified the practice further, including moving into public sector pensions work, but was forced to begin parting ways with some clients as a result of incoming rules preventing companies from conducting audit and consulting work for the same business. In March 2020, KPMG's UK pensions business was spun out as Isio to solve this challenge and take advantage of the huge structural growth opportunities in pensions advisory, with the competitive advantage of being a fresh, independent challenger brand.
Since Isio launched just over three years ago it has been a considerable success, doubling revenues, trading profits and headcount, with Donald critical to the expansion of Isio Scotland. In addition to his contribution in Scotland, Donald has also led the advice on some of the business's highest profile corporate engagements in the UK.
Following Isio's recent acquisition of Deloitte's UK pensions business, which completed in May 2023, Isio Scotland has now grown to a team of over 80, based across offices in Glasgow and Edinburgh. By revenue, it is one of the fastest growing pensions advisory business in Scotland.
The team continues to grow rapidly, now under the leadership of Julie Gray, partner at Isio and a member of the team since 2008, when she joined from KPMG from Mercer.
Donald will retire from Isio and as a partner on 31 October 2023. Thereafter, he will take up a part time role as a senior adviser with the business primarily in the Scottish marketplace.
Donald Fleming, outgoing partner at Isio, commented: "It has been a pleasure to create the dominant force in the Scottish pensions advisory industry and bring skilled jobs to the Scottish market. I am immensely proud of the team we have built over the years, growing a highly successful business, and more recently establishing Isio as the leading player in the pensions sector in Scotland.
"This is all due to the strength and expertise of our highly talented team. I have been privileged to work with some wonderful colleagues during my time here and believe that we continue to attract the best talent due to the opportunities we offer our people to do truly innovative work for clients. There is a bright future ahead for Isio in Scotland, and I look forward to supporting Julie and seeing the team go from strength to strength in the years to come."
Julie Gray, Partner and Head of Isio Scotland added: "Working with Donald has been one of the highlights of my career to date. He has an entrepreneurial spirit that has been key to the success of our business and has been a great mentor to the team.
"We are proud of our innovative culture and our fresh approach, which means we can do things differently for our clients compared to others. Donald has been a pioneer of this challenger mindset."
Source: isio