Partners Group announces upcoming changes to the composition of its Board of Directors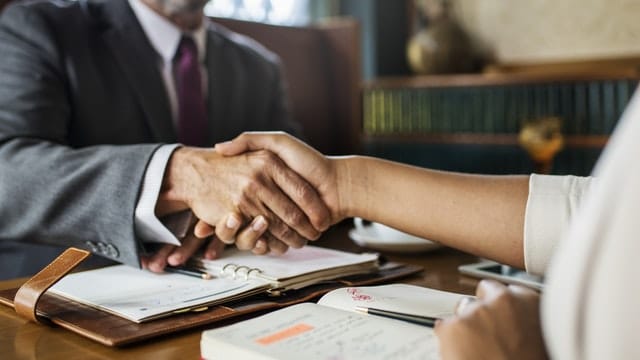 6 March 2020
Partners Group publishes on its website:
"Partners Group, the global private markets investment manager, today announces changes and nominations to the composition of its Board of Directors (the "Board") and related committees, which will be proposed at the next Annual General Meeting of shareholders ("AGM") on 13 May 2020.
Lisa A. Hook will be nominated for election as a new independent member of the Board and as a member of the Risk & Audit Committee, the Nomination & Compensation Committee, and the Investment Oversight Committee. Ms. Hook would bring to the Board a wealth of experience derived from her strong track record of business-building as a C-level leader in technology and telecom companies, as well as from her senior role in a private markets investment firm. Next to her committee assignments at Partners Group, she would contribute to strategic Board-level initiatives, with a focus on entrepreneurial governance for the benefit of the firm's portfolio companies, especially in the US.
Steffen Meister, Executive Chairman of the Board of Directors, comments: "We are delighted to propose Lisa as a member of our Board and look forward to working closely with her. Lisa's track record of building corporate leaders and of strategic Board involvement would bring a highly valuable and complementary perspective to board governance across our portfolio companies."
Ms. Hook states: "I very much look forward to supporting Partners Group's approach to entrepreneurial governance globally. With my combined experience of leading companies through transformational change and of private markets investment, I believe I will be able to make an impactful contribution to the further strengthening of the firm's investment platform globally."
Separately, two current independent Board members will retire from the Board, effective 13 May 2020. Patrick Ward, UK and Middle East Chairman, retires after seven years as an independent Board member; he is expected to become a senior advisor to the firm, with a focus on corporate development in the UK and client relationships in the UK and Middle East. Michelle Felman departs after four years as an independent Board member; she is also expected to become a senior advisor to Partners Group in conjunction with the firm's real estate business development activities.
Steffen Meister adds: "On behalf of the entire Board, I would like to thank Pat and Michelle for their significant contributions to Partners Group's development over all these years. Pat joined our Board in 2013 and has substantially supported the firm in developing its client base in the UK and in the Middle East. Michelle joined in 2014 and has played a material role as Chairwoman of the Investment Oversight Committee. We look forward to a continued active relationship with them in their new roles."
Continue reading by going to the source:

Click Here