PIC Invests £190 Million In Spanish Solar Bonds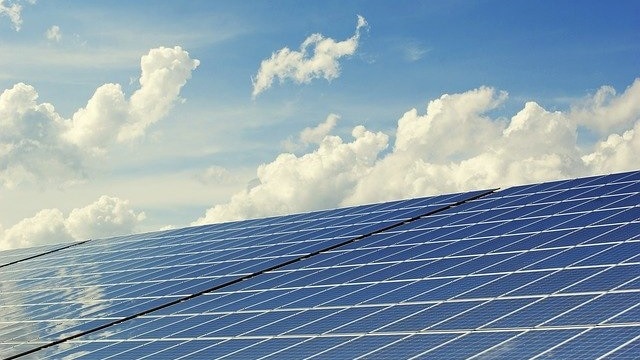 20 February 2020
PIC publishes on its website:
"Pension Insurance Corporation plc ("PIC"), a specialist insurer of defined benefit pension funds, has provided c.£190 million (€222 million) of debt funding for 21 solar parks mainly located in southern Spain. PIC made its first renewable energy investment in 2012 and has made a total investment of £700 million in the sector to date.
The investment is guaranteed by Assured Guaranty, resulting in an AA rating from S&P. The solar plants further benefit from the Spanish regulatory framework for the full term of the bond. The framework provides payments from the Spanish electricity system, which guarantees an agreed level of return and ensures predictable cashflows. Banco Sabadell and Santander acted as Joint Lead Managers and settlement banks.
The solar parks have the capacity to provide enough energy to supply thousands of homes and come with a ten-year track record of operational experience. The parks are owned by Q-Energy, a leading European investor and asset manager in the renewable energy sector.
Key points of the transaction:
The debt is fixed, amortising and matures in 2041, with an average term of 12 years
Cashflows over the full term are well matched to PIC's long-term liabilities, providing cashflows in years where it is difficult to source public bonds
The funds will be used to refinance existing debt
Q-Energy is one of Qualitas Equity's three renewable energy investment vehicles. Qualitas Energy has over 15 years' experience in renewable energy and has invested over EUR 4.5 billion globally in the sector. The contractor responsible for the operations, maintenance and asset management of the project is Qualitas Energy Asset Management, a wholly owned subsidiary of Q-Energy.
Daniel Parejo, Head of M&A and Financing at Q-Energy, said: "This is another major investment for us in the Spanish renewable energy sector and we are delighted to work with PIC to strengthen our presence in this important and thriving sector. PIC impressed us with their flexibility and thorough understanding of the market."
Florence Carasse, Debt Origination Manager at Pension Insurance Corporation, said: "This is PIC's first investment in Spanish solar renewable energy, a sector that benefits from a technology that is commercially proven worldwide and an improving regulatory regime. We are delighted to have completed this transaction with a highly experienced sponsor like Q-Energy and to continue growing our collaboration with Assured Guaranty. Renewable energy is an increasingly attractive sector for our long-term investments providing secure and stable cash flows and this deal builds on our earlier investments in wind and solar energy in the UK."
Continue reading by going to the source:

Click Here