Smart Pension among first to make deforestation commitment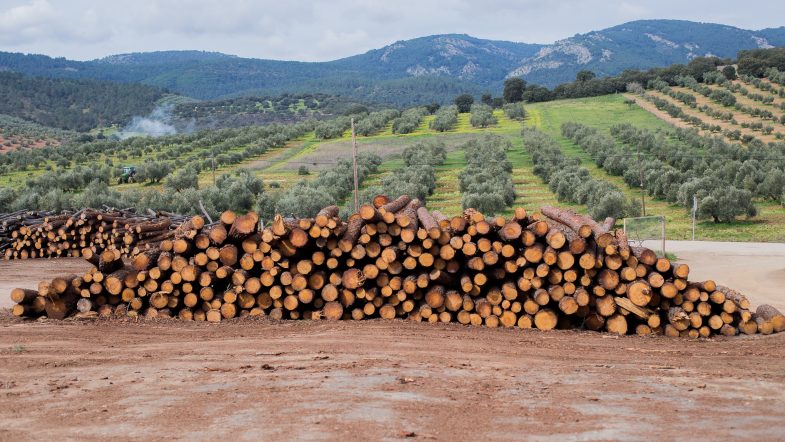 1 September 2023
One of the first pension providers to make this level of commitment since COP26
Smart Pension and Make My Money Matter call for further action from the industry to remove deforestation from investments
Smart Pension, one of the UK's leading workplace pension schemes, announces it is committing to removing commodity-driven deforestation from its main investment arrangements. Smart Pension is one of the first pension providers to make such a commitment and one of the first since COP26 in 2021.
Smart Pension, which manages more than £4bn in assets on behalf of more than one million UK savers, recognises the urgent need to address the issue of deforestation and its impact on climate change, biodiversity and human rights. This puts the company at the forefront of the industry from a sustainability perspective.
As part of its commitment, Smart Pension will assess its exposure to deforestation, conversion, and associated human rights abuses and the risks posed to its members' investments. The company will also assess the robustness of its current fund managers' policies and identify opportunities to drive change through capital allocation and engagement. The company's initial analysis will help it to plan a journey to deforestation-free investments, including setting target dates in the near future.
In January 2022, Smart Pension, joined Global Canopy and Make My Money Matter's deforestation-free pension funds guidance working group, along with 11 other pension providers. The working group produced guidance on how pension schemes can reduce and eliminate deforestation exposure. This guidance provides a robust framework to identify and avoid investments that contribute to deforestation, while also promoting sustainable land practices.
This news comes after Smart Pension announced it had become the first UK pension provider to offer full sustainability across all of its managed investment strategies, including the Smart Pension default growth fund, in February 2023. Smart Pension also announced earlier this year that it had halved the emissions of its default growth fund two years ahead of schedule. This has been achieved by prioritising decarbonisation, rather than using offsets.
The company's default growth fund, the Sustainable Growth Fund, has 100% ESG integration, with a 13% allocation to impact investments including a specific biodiversity strategy.
Tony Burdon, Chief Executive Officer of Make My Money Matter said: "If the pensions industry wants to address climate change and reach net zero, tackling deforestation must be at the heart of their approach. That's why today's commitment from Smart Pension matters. By publicly acknowledging the importance of this issue and demonstrating ambition and action on this agenda, Smart Pension will not only remove deforestation from their investments – they will also send a powerful signal to the rest of the industry, too. We hope all pension schemes pay attention to this announcement and follow Smart Pension's lead by committing to removing deforestation from their investments. It's what the public expects – and what our pensions and the planet need."
Paul Bucksey, Chief Investment Officer of Smart Pension said: "At Smart Pension we are focused on providing strong returns for our members while benefiting society and our planet more broadly. We recognise that we cannot deliver on our net zero commitments without reducing, or even reversing, biodiversity loss and ending deforestation. We are delighted to make this commitment today and are proud to be at the forefront of the UK's sustainability drive, having committed to some of the most ambitious and challenging green targets in our industry, and already exceeding them. Despite a lot of progress being made, we call for further action from the pensions and investment industry to end deforestation. We would like to see other organisations make deforestation-free commitments and drive meaningful change through capital allocation and engagement."
Fiona Smith, Investment Proposition Manager at Smart Pension said: "Forests provide food and shelter for life on earth, as well as influencing rainfall patterns, water and soil quality and flood prevention. When forests are cleared they release carbon dioxide and other greenhouse gases, which worsen our climate crisis. The pension industry has an opportunity to improve biodiversity, by investing in businesses that are serious about cutting their carbon emissions and that are taking into account nature-related risks. This is why we have a focus on eliminating commodity-driven deforestation alongside achieving our 2040 net zero target. We want to help our members secure not just long-term financial growth but also a safer, healthier world in which they can retire."
Source: Smart Pension