TPT Retirement Solutions promotes two to Executive Board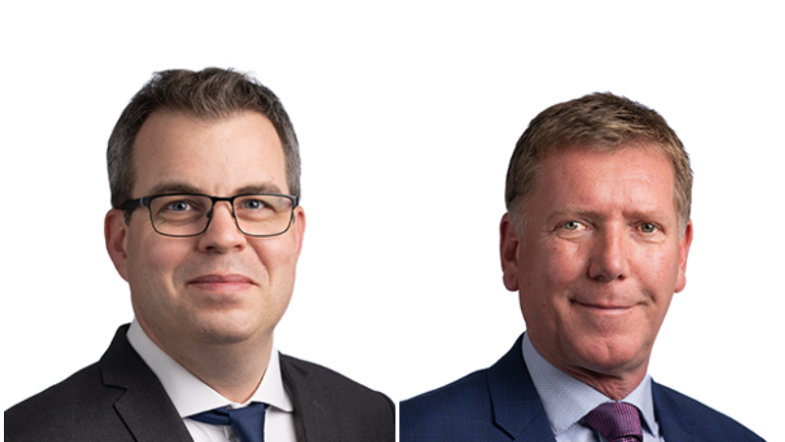 9 March 2023
TPT Retirement Solutions (TPT), a workplace pension scheme providing services to more than 425,000 members, has promoted Dominic Sutton and Ashley Price to its Executive Board.
Dominic Sutton has been promoted to Finance Director, effective February 2023. Dominic previously served as TPT's Head of Finance since he joined the company in January 2020. As TPT's Finance Director, he will have responsibility for financial reporting, analysis, and pensioner payroll.
Dominic has more than 20 years of experience in finance and accounting across various industries, including insurance and debt management, both in the UK and overseas. Dominic is a fellow of the Institute of Chartered Accountants in England and Wales (ICAEW).
Ashley Price has also been appointed to the Executive Board as Operations Director, effective February 2023. He joined TPT in October 2021 having previously held Director positions with Yorkshire Building Society in both commercial and operational roles. As Operations Director, Ashley will have responsibility for Pensions Administration, Information Technology & Change.
Prior to joining TPT, Ashley worked on a number of workplace savings initiatives with the Money & Pensions Service. He was a member of the government UK Strategy for Financial Wellbeing chaired by Hector Sants and he has also been a member of the Bradford Chamber of Commerce.
Founded in 1946 as The Pensions Trust, TPT now serves more than 2,600 employers. It is one of the UK's largest Master Trust pension schemes.
David Lane, Chief Executive of TPT Retirement Solutions, comments: "We are delighted to promote Dominic and Ashley to our Executive Board. They both bring extensive experience and knowledge from their respective fields, which will further strengthen the executive team. These appointments recognise the talent and experience that will help us deliver our ambitious plans and strategy to expand the business and build on our reputation as a leading Master Trust."
Source: TPT Retirement Solutions