Van Lanschot Kempen small-cap team back to a fully resourced situation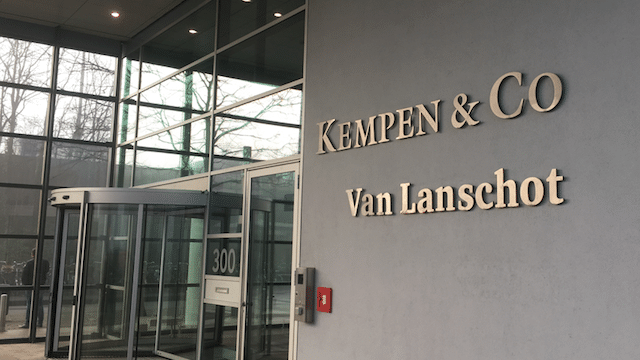 31 May 2023
Van Lanschot Kempen Investment Management is pleased to announce that the four vacancies in our small-cap team have been filled. As a result our team is operating at full strength starting from June 2023.
Henk Veerman, Victoria Bons and Michael Kretchmer are joining the Global Small-cap team, Thibault van Heeswijk will join the European Small-cap team. The newly appointed team members bring a wealth of sector and small-cap experience. They demonstrated exceptional analytical and communicative skills, making them valuable team members for our concentrated small-cap portfolios.
Jan Willem Berghuis, Head of the Small-cap team: "We are positively surprised with the speed at which we could get the team back to a fully resourced situation. We have seen significant interest in the vacancies we had, our strong network and reputation in the market accelerated the process to attract the best talent. We look forward to working together with our new colleagues, as each of them bring valuable and complementary expertise and skills to our team."
As a specialist wealth manager Van Lanschot Kempen Investment Management has been active in small-cap investment for over 30 years. The unique investment philosophy underpinning the highly rated small-cap strategies has resulted in strong long-term track records.
Erik van Houwelingen, Member of Van Lanschot Kempen Management Board, responsible for Investment Strategies & Solutions: "We would like to thank our clients for their understanding and trust in our ability to bring back the small-cap team to a fully resourced situation. The addition of the new team members allows us to continue to achieve the performance our clients expect from us and extend our 30-year track record in small-cap investing."
Source: Van Lanschot Kempen