Legal & General appoints two new members to Independent Governance Committee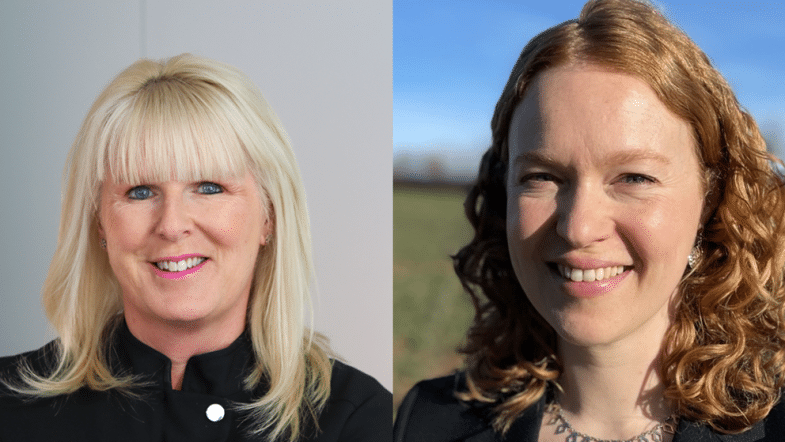 15 March 2023
Legal & General ('L&G') today announces the appointment of Heather Lauder and Helen Carey as two new members of the Independent Governance Committee ('IGC'), the group responsible for ensuring value for members across L&G's WorkSave Pension Plan ('WPP') and Group Stakeholder Pension Plan ('GSPP').
Heather holds over 30 years' experience in Retail and Business Banking, having previously held large scale customer strategy, customer operations, digital and transformational executive roles at NatWest, RBS, Tesco, VirginMoney and Co-Op Bank. Heather also has Non-Executive Director experience in both the public and private sector – most recently with Zurich Assurance. She was also appointed Chair to professional services firm DSW to lead them through an IPO in 2021.
Helen is Compliance & Operations Director at AV Trinity, a Chartered IFA firm in Tunbridge Wells. She has 25 years of experience working in financial services, with in-depth knowledge of pensions, investments, sustainable investing and the member experience. Alongside her role at AV Trinity, Helen serves as an independent member on the Hargreaves Lansdown IGC and is an Examiner for the Chartered Insurance Institute.
The IGC is committed to ensuring that each scheme with Legal & General receives good value for money, a range of suitable investment options and clear, regular communications and administration on behalf of members. The Committee provides oversight for the pensions of over 2.5 million members1 and £34.6bn2 in assets under management ('AUM').
Legal & General supports over 4.7 million members across its Defined Contribution ('DC') business as the largest provider in the UK.3
Rita Butler-Jones, Co-Head of Defined Contribution at Legal & General Investment Management (LGIM):
"We're delighted to welcome Heather and Helen as new members of our IGC. Their appointments underscore the continued strength of the committee, ensuring that we have the right governance in place to continue delivering the retirement outcomes that our members deserve."
Joanne Seager OBE, Chair of the IGC:
"I am delighted to be joining the L&G Mastertrust as Chair of Trustees. Whether it be incorporating private markets into DC pensions, delivering on the Mastertrust's sustainability objectives or scrutinising value for money, our focus will be on continuing to deliver for the Mastertrust's members and participating employers, helping to secure the retirement outcomes that members deserve."
Source: Legal & General