ROSS TRUSTEES ACQUIRES CBC PENSION SERVICES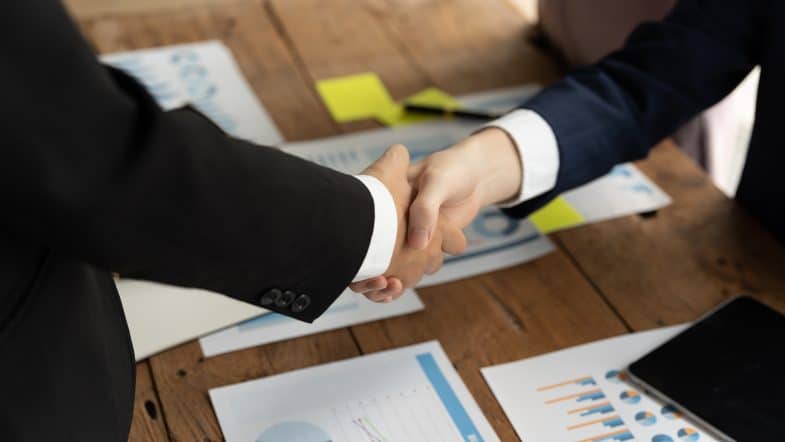 16 August 2022
We're delighted to announce that we've acquired Clark Benefit Consulting (CBC) Pension Services, an acquisition which will continue to enhance our services and grow our client base.
The CEO and owner of CBC Pension Services, Michael Clark will be joining our team as a result. Michael is a professional trustee who will bring with him three decades of experience across pensions, financial and professional services. All CBC Pension Services clients will join our portfolio too, which range in size from £3m to £2.5bn in assets.
The acquisition of CBC Pension Services marks the first since we secured investment in late 2020 from LDC and comes on the back on a very successful period of organic growth.
Andrew Bradshaw, CEO of Ross Trustees, commented:
"I am delighted to welcome Michael and all of his clients to Ross Trustees. I know our team will benefit greatly from his contribution and will be on hand to broaden and further strengthen the scheme secretarial and professional trustee services which his clients have come to rely on.
"Our sustained organic growth has enabled us to establish a team with the breadth and expertise to meet the evolving needs of pension schemes. As the demands and pressures on pension schemes grow, Ross Trustees stands out as an attractive option for businesses like CBC Pension Services that need to manage the increasingly complex pensions landscape in order to satisfy their commitments to scheme members and the Regulator.
"I'm looking forward to working closely with Michael, and our door is always open for similar businesses who share our commitment to collaborative working, diversity of thought and service excellence."
Michael Clark, founder and CEO of CBC Pension Services, said:
"Having successfully grown CBC Pension Services over the last decade, I am delighted our clients will now benefit from the even wider resources, greater resilience and deeper expertise that is on offer as we become part of Ross Trustees.
"It has been very important to me to find a home with the right values and ethos to safeguard and develop our trusted client relationships. Ross Trustees not only shares my passion for client-centricity, but also plays an active role in developing our profession and championing high standards across the industry.
"I have great respect for the Ross Trustees team and I am hugely excited to work with them as we help businesses and pension schemes respond to the constantly-changing pensions landscape."
Source: Ross Trustees