Ross Trustees expands team bij 10%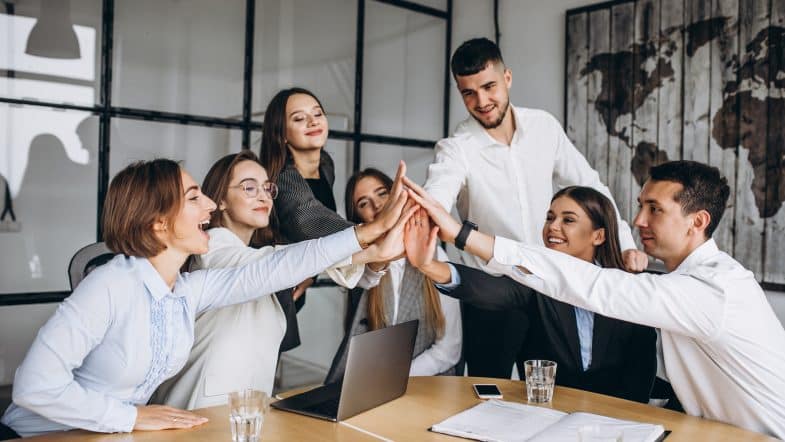 13 October 2022
Ross Trustees publishes on her website:
Our team grew by 10% in Q3 after securing eight new hires to help service our growing client demand.
The newest recruits take the total number of new joiners to 12 for 2022 so far, with the business having also recently moved to new offices on Holborn as it continues to expand professional trustee and scheme secretarial services.
Michael Clark joins as a Trustee Director, following the acquisition of CBC Pension Services announced earlier this summer. He brings three decades of experience across pensions, financial and professional services, as well as a number of existing clients including the BMA Staff Pension Scheme, IPC Media Pension Scheme and Medical Research Pension Scheme.
Joining Michael to support Ross Trustees' growing client base are three new Assistant Associates, Victoria Baxter, Richard Haslam and Philippa Watson. Executive Assistant Lilly Howe and Payroll Assistant Maha Spaul. Bids Manager Lynne Boston and Associate Stephen Kelly complete the new arrivals, and bring diverse experience to support all aspects of the firm's work.
Ross Trustees' multi-disciplinary and diverse team now comprises 67 specialists, working with over 150 pension schemes with combined assets under management of £54 billion.
The business has grown from strength to strength in recent years, reporting revenue growth of 24% in 2021 while growing its headcount by 40% and increasing its client base by 15%.
A key driver of expansion has been its ability to provide a wide range of high-quality services to meet evolving client demands as schemes encounter new operational and regulatory pressures. These include pensions managerial, scheme secretarial, governance, covenant, analytics and project management, in addition to its professional trustee offering.
Andrew Bradshaw, Chief Executive Officer of Ross Trustees, said:
"Ross Trustees is a growing business, and I am really pleased to welcome more team members to the family. As we continue to invest in our clients and our people, we are always looking to promote professional trusteeship as the dynamic and rewarding career path we know it is. Our focus is on providing a people-focused environment where diverse talent prospers, and we're looking forward to working with our new colleagues to ensure that vision is achieved."
Source: Ross Trustees